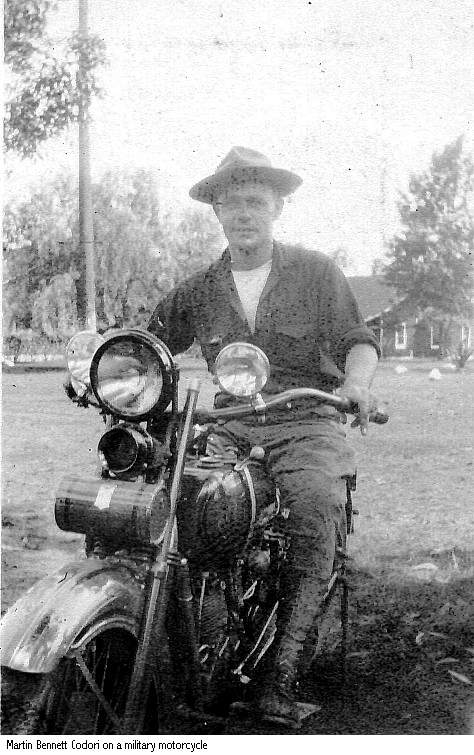 Taken in the Territory of Hawaii .... late 20s
Martin Bennett Codori was born in 1897 in San Bernardino, Calif. His first name, Martin, was from the family name of Joseph Martin (Nicholas John Codori's uncle). The Bennett name, the name he was known by, was from his mothers (Mary Anne Bennett) maiden name.

Bennett was my dads (John Jay Codori) favorite brother. Since Dads other brothers died in 1906 for Louis and 1911 for Fred, Bennett would have been the only brother that dad would remember. Bennett died in an auto accident in Stockton, Calif. April 18 1940.