The Codori Family

Home | Codori News | 44 York St. | Family Tree | Our French Connection | Codori Pictures | Codori Signs | Codori Site Map | Cordary/Kotary Site Map
The Codori Farm | Codori Reunions | Nick's Art Work | Codori Companies | Hottviller, France | Pam's Book | St. Francis Book
---
Catherine Magdalene (Staub) Steinmetz
b: 1856 d: 1945
Also be sure to read the small roots story on this branch of the family.
Click here to view.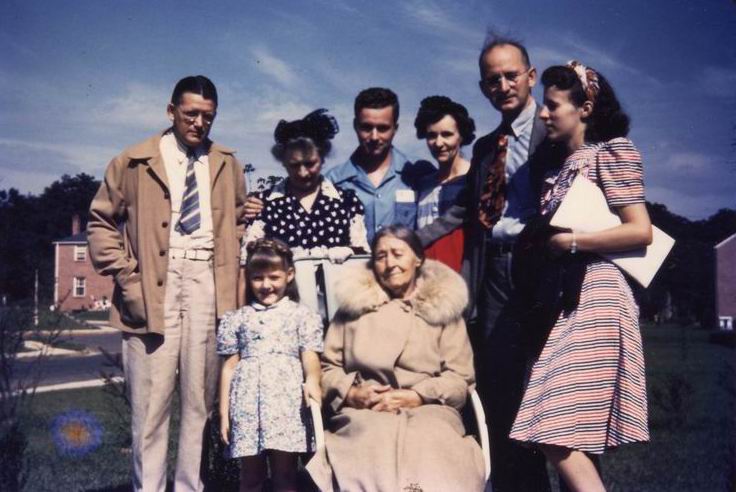 Center: Catherine Staub with a young Joan Munday.
Standing L to R: Jim Munday, Anna Steinmetz Callahan, Thomas Callahan, Alma Steinmetz,
Fred Steinmetz and Yvonne Steinmetz.
Taken 1945 Colonial Village Baltimore, Maryland.