The Codori Family

Home | Codori News | 44 York St. | Family Tree | Our French Connection | Codori Pictures | Codori Signs | Codori Site Map | Cordary/Kotary Site Map
The Codori Farm | Codori Reunions | Nick's Art Work | Codori Companies | Hottviller, France | Pam's Book | St. Francis Book
---
Charles Michael Marschall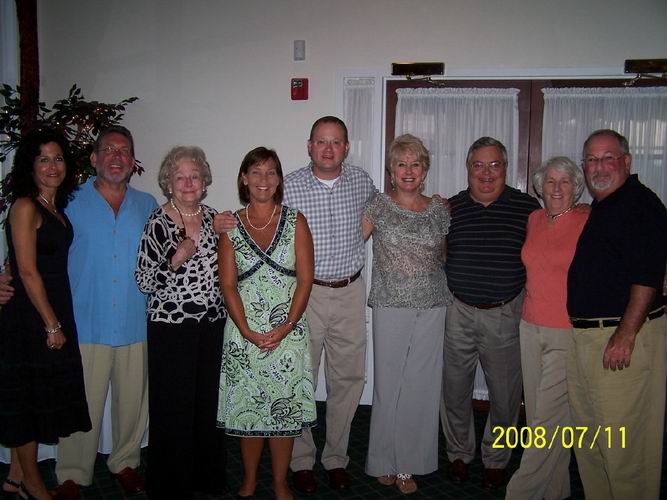 After wedding reception at Hampstead 7/11/2008
L to R: Carmela Steinmetz, Tom Steinmetz, Agnes Taylor, Elizabeth Marschall, Mike Marschall, Pat Taylor Freed,
Jim Spies, Sherry Spies and Jerry Freed.
Wedding day photo April 26 2008.
L to R: Mary Huges, Elizabeth Hughes, Rev. Christopher Erde, Charles Michael Marschall and Charles Joseph Marschall.
The Marschall Family.
Charles Joseph Marschall (below to the right) is the 2nd great grand son of Catherine (Codori) Staub.
L to R: (son) Mike, (wife) Caroline, (son) John with grandson Joesf and (father) Charles Joseph Marschall.
Taken Christmas 2004.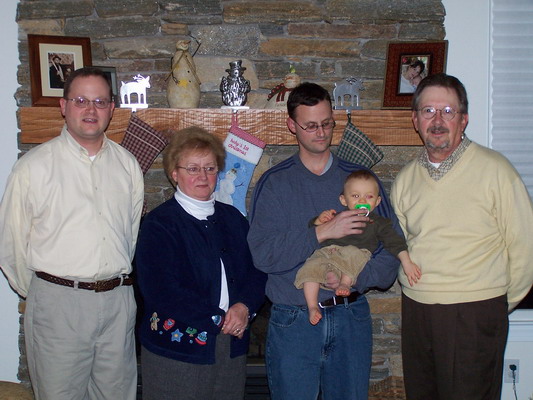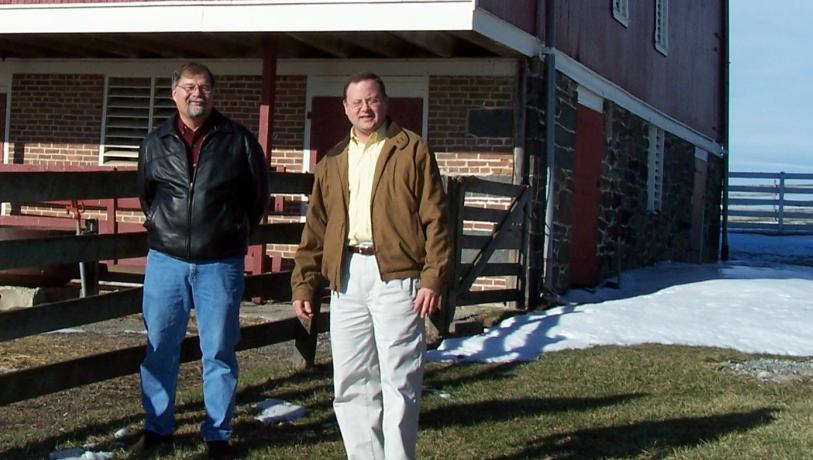 (right) Charles Michael Marschall at the Codori farm (barn in the back ground)
with "Friends of the National Park of Gettysburg" Dave Booz on the left.
From photo below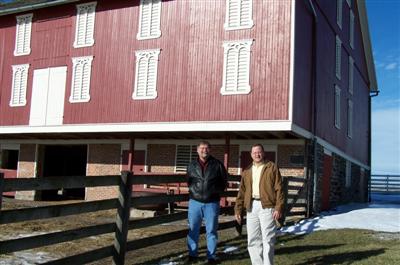 1/2006