The Codori Family

Home | Codori News | 44 York St. | Family Tree | Our French Connection | Codori Pictures | Codori Signs | Codori Site Map | Cordary/Kotary Site Map
The Codori Farm | Codori Reunions | Nick's Art Work | Codori Companies | Hottviller, France | Pam's Book | St. Francis Book
---
House on the Codori farm
Click here to view pictures of the farm.
Click here to see the Codori farm galley page.
Codori farm house taken 1910.

Same house 5 years later now with concrete walkway.

1915

First three photo were posted on Flicker by civil war photographer.

All were taken 1934.
Photos below were taken Dec 2005 by Sylvia and Bill Codori with a few side by side shots from 1935.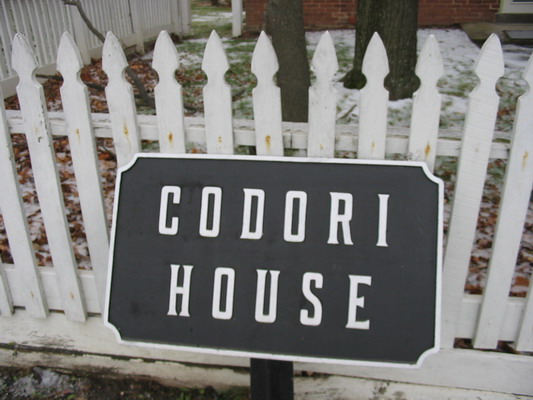 First and second floor of the house

2005 photo.

1935 photo.

2005 photo.

1935 photo.

2005 photo of the kitchen.

Early kitchen cabinet plans. These cabinets would be for the left hand wall in the picture to the left. About 1935

2005 photo.

1935 photo.

Basement of the house with modern central heating.

Two images above are from a descendant of Samuel Sloan, a previous owner of the farm.

Courtesy of Paula Christo.

---

One shot of the attic of the barn sent to me by Charles Joseph Marschall.

Around the yard