The Codori Family

Home | Codori News | 44 York St. | Family Tree | Our French Connection | Codori Pictures | Codori Signs | Codori Site Map | Cordary/Kotary Site Map
The Codori Farm | Codori Reunions | Nick's Art Work | Codori Companies | Hottviller, France | Pam's Book | St. Francis Book
---
Donald Jay Archer
Son of John Jay Codori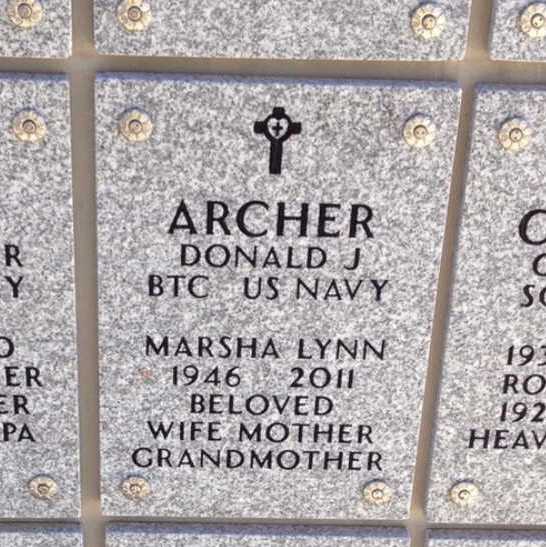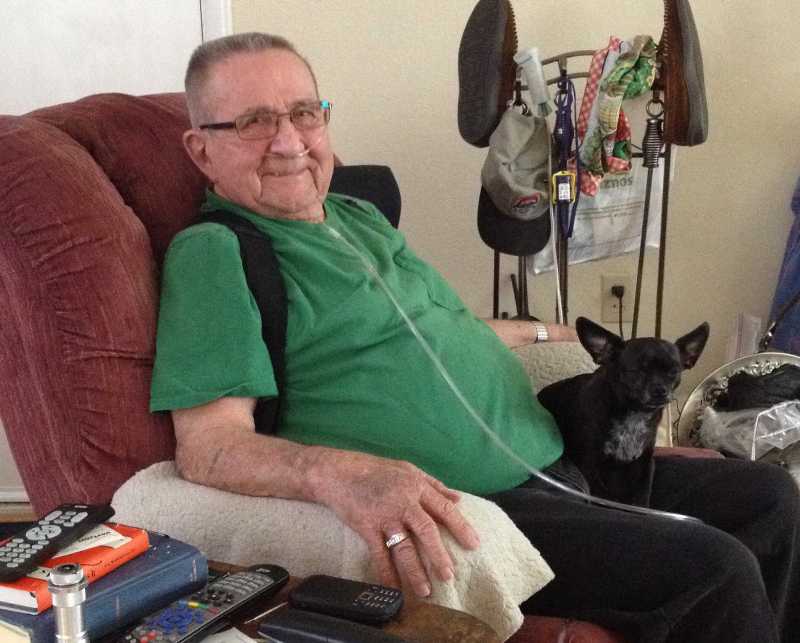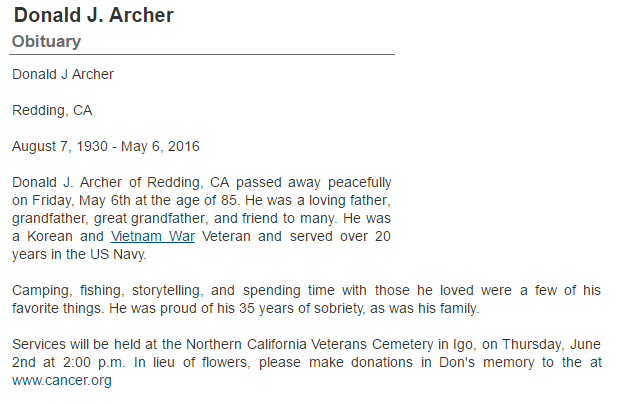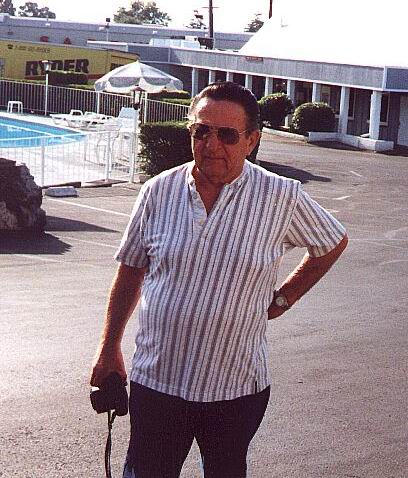 Donald Jay (Codori) Archer.
Don is the son of John Jay Codori of San Bernardino, Calif. and Mary Grace Nunnemaker. Don is from John Jay's second marriage. After the divorce of John Jay and Mary Grace, Don's mother gave him a choice of the last name to use, either Nuenemaker or his step father's name of Archer, the Codori name was not an options for him.
Don with his mom Grace Nunnemaker.

about 1935

Don with Mom Grace Nunnemaker.

Don from his days in the navy

Don from the 1990s.

Don with daughter Ida.

Don with his two half brothers (not Codori descendants).
Don the early years

Don the early years

Ida (on the right) with her brother Robbie (left), sisters Lisa (center) and and father Don Archer.