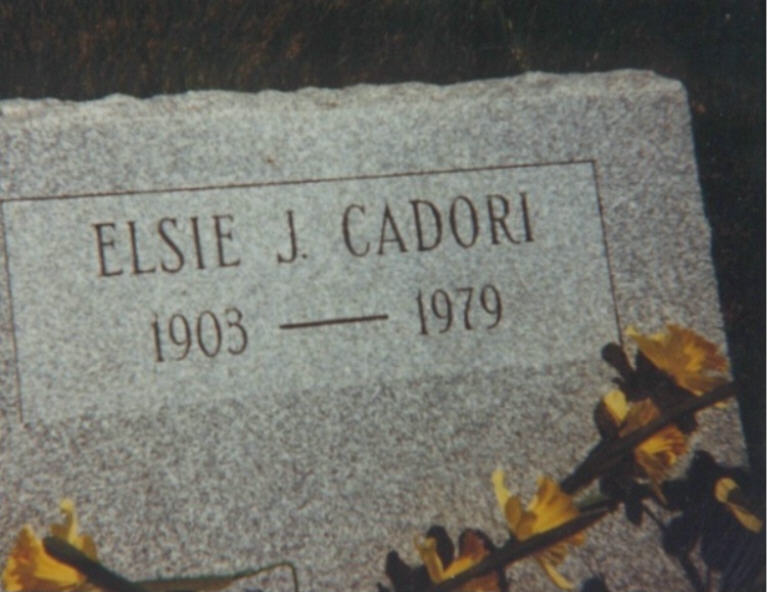 From the files of Patti Kehler.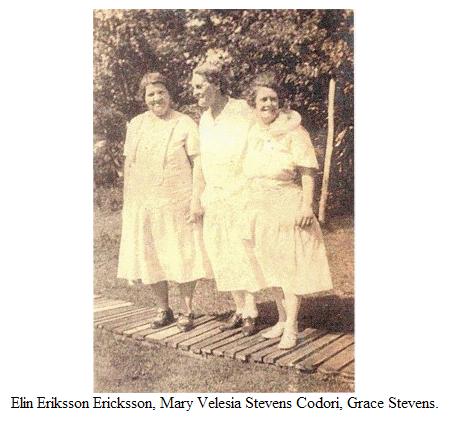 Information posted on Patti Kehlers web site for the family, about 2001.

Notes for Elsie Josephine Ericksson:
Marriage Certificate: Elsie's last name spelled: Erickson
Witnesses: Grace Stevens, Daniel Cadori, George W. Bounds, Minister of the Gospel Kingswoods M. E. Church

Interests: taking pictures with a movie camera, reading, playing canasta (a form of rummy using 2 full decks in which players or partnerships try to meld groups of 3 or more cards of the same rank & score bonuses for 7 card melds. She carried around Golden Nature Books - these had names & pictures of trees, shells, animals, stars, reptiles. She would have me look up a leaf, shell, etc. in them and tell what they were, or have me collect them. She was a Girl Scout Leader at the St. Stephen's Lutheran Church in Wilmington. She was the one who enabled me to receive my Girl Scout badges in nature, campfire, cooking, stars, & hiking. (source: P K Kehler)
She was a good cook. Meals I remember: lamb stew, Swedish pancakes, peach fritters, fried tomatoes, banana fritters, home-made donuts with powder sugar on top.
Always cooking (Alyce Codori White Ulzheimer).

More About Elsie Josephine Ericksson:
Date born 2:
Burial: Riverview Cemetery, Wilmington, Delaware.
Event 3: Late 1950's: received movie camera, was always taking movies.
Occupation: Postal Clerk, bookeeper in office.
Personality/Intrst: loved to read - went to the Wilmington Library often! Had an inquiring mind..
Residence 1: PHILADELPHIA, PA., WILMINGTON, DELAWARE.
Residence 2: May 1909, lived at 1618 East 13th Street, Wilmington, Delaware.
Volunteer: Was a Girl Scout Leader - troop met in St. Stephen's Lutheran Church, Wilmington.