The Codori Family

Home | Codori News | 44 York St. | Family Tree | Our French Connection | Codori Pictures | Codori Signs | Codori Site Map | Cordary/Kotary Site Map
The Codori Farm | Codori Reunions | Nick's Art Work | Codori Companies | Hottviller, France | Pam's Book | St. Francis Book
---
James Codori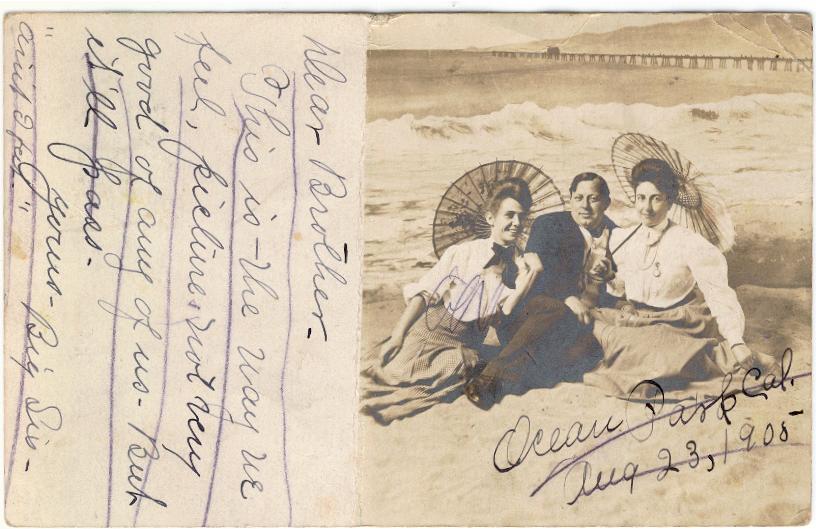 Post card send to August Krause, in Howell Michigan from his sisters Olga and Pauline (Both pictured above).
James Codori center. Taken at Ocean Park at or near Pasadena, Calif.
From the Los Angeles Times 3/29/1898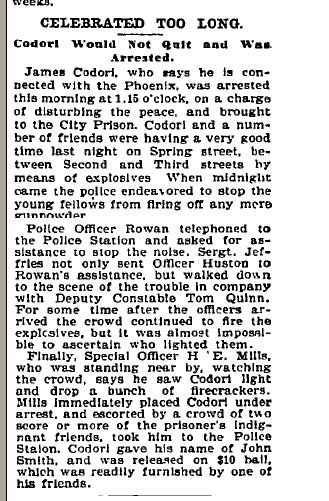 From the police report.


Death notice of James A. Codori. It should be noted that at his time of death he was married to a Jennie Codori.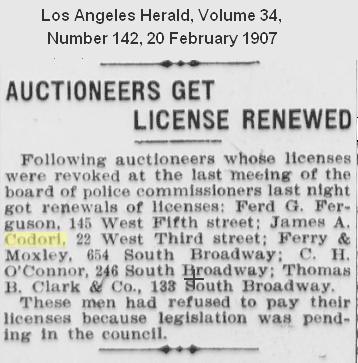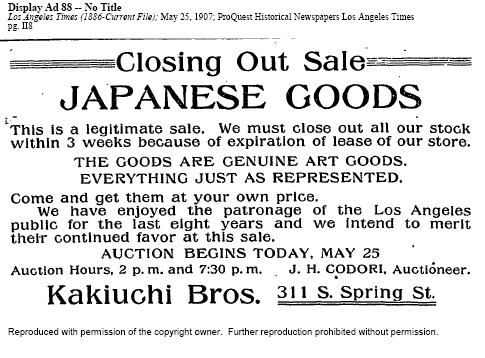 Ad from Los Angeles Times 5/25/1907.
James as an auctioneer.
WW1 draft record