The Codori Family

Home | Codori News | 44 York St. | Family Tree | Our French Connection | Codori Pictures | Codori Signs | Codori Site Map | Cordary/Kotary Site Map
The Codori Farm | Codori Reunions | Nick's Art Work | Codori Companies | Hottviller, France | Pam's Book | St. Francis Book
---
Michele (Damele) McMillian
The 2008 McMillan Family Christmas Photo.
L to R: Ian, Michele, Gordon and Cameron.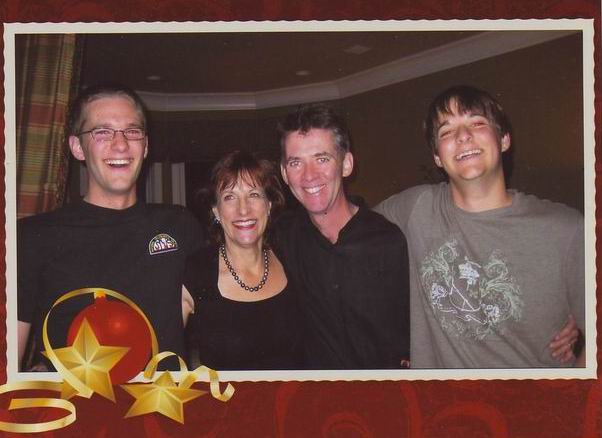 McMilliam family of Abequerque, New Mexico.

back row: Gordon the father and Ian

Michele the mom and seated Cameron
The McMillan family of Albequerqe, New Mexico.
L to R: Michele (mom), Gordon (dad), Cameron, and Ian.
Michele (Damele) McMillan is the 2nd great granddaughter of Catherine (Cordary) Staub on the Anthony side of the family.
Gordon and Michele McMillan

Albuquerque 10/8/2005

Gordon and Michele McMillan

Albuquerque 10/8/2005

Gordon and Michele McMillanAlbuquerque 10/8/2005