The Codori Family

Home | Codori News | 44 York St. | Family Tree | Our French Connection | Codori Pictures | Codori Signs | Codori Site Map | Cordary/Kotary Site Map
The Codori Farm | Codori Reunions | Nick's Art Work | Codori Companies | Hottviller, France | Pam's Book | St. Francis Book
---
Fred Steinmetz
Also, be sure to read the small roots story on this branch of the family. Click here to view.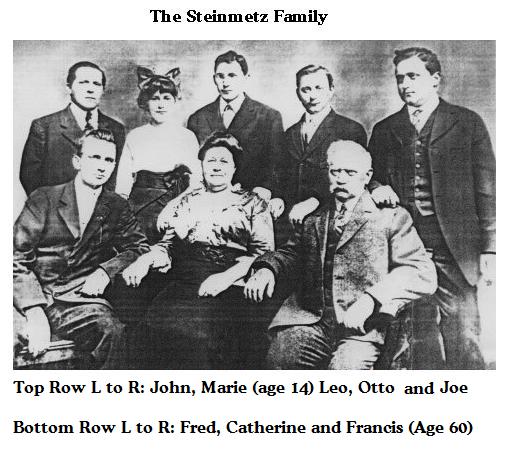 From the Steinmetz Wireless 1922.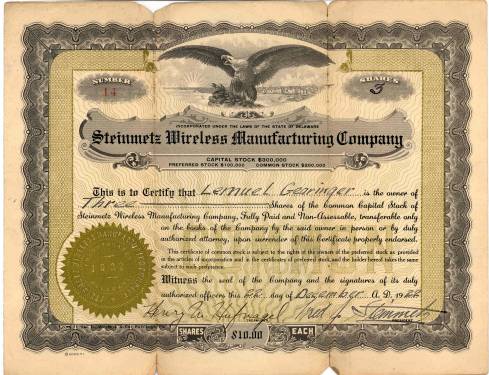 Beautifully engraved certificate from the Steinmetz Wireless Manufacturing Company issued in 1922. This historic document has an ornate border around it with a vignette of an eagle. This item is hand signed by the Company's President (Fred Steinmetz ) and Treasurer and is over 80 years old.