The Codori Family

Home | Codori News | 44 York St. | Family Tree | Our French Connection | Codori Pictures | Codori Signs | Codori Site Map | Cordary/Kotary Site Map
The Codori Farm | Codori Reunions | Nick's Art Work | Codori Companies | Hottviller, France | Pam's Book | St. Francis Book
---
Mary Louise (Steinmetz) Morris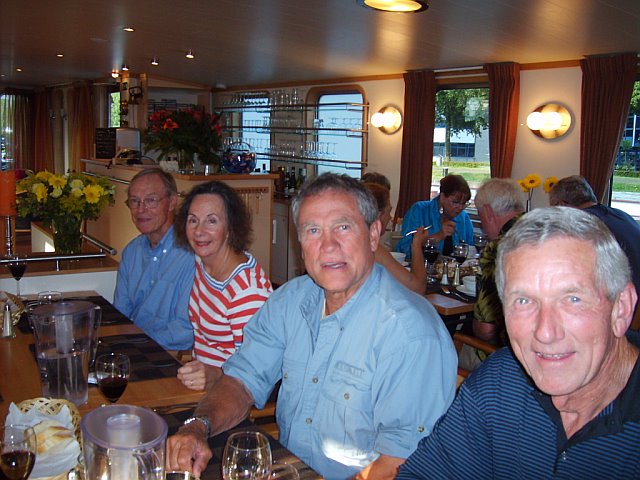 Cal and Mary Morris (end of the table) while on a barge/bike trip through Holland 9/2007.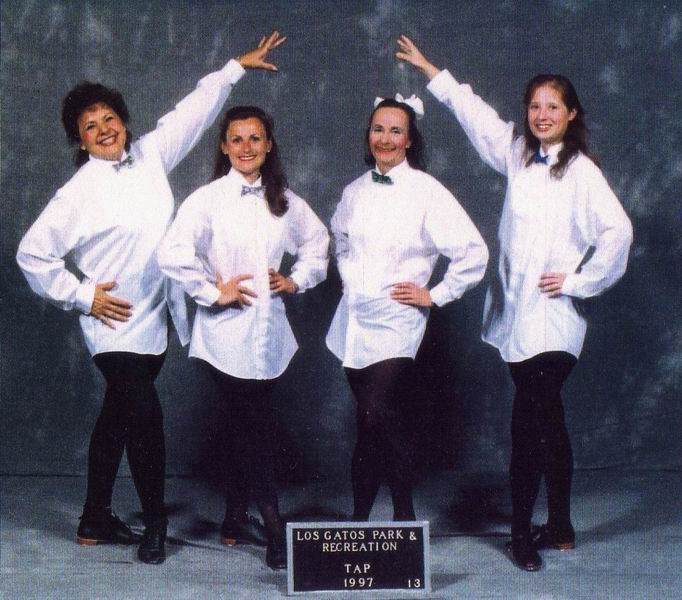 Mary third from the right. Los Altos, Calif. 1997
Cal and Mary Morris on the right with daughter Anna and Nathan Chan in Japan 6/2006.

Mary and Cal Morris in Egypt 3/2006.

Mary Morris, the proud grandmother. March 16th, 2007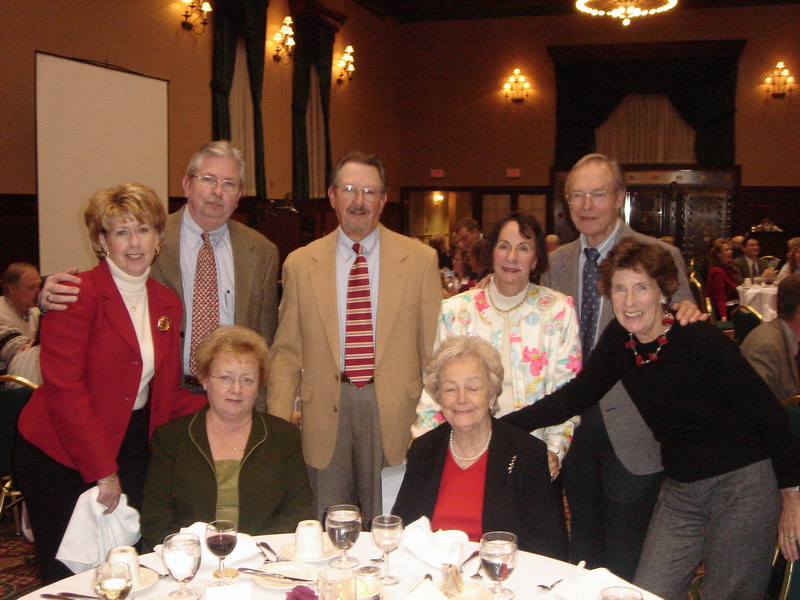 Standing L to R: Cathy Marschall, Steve Marschall, Charles Joseph Marschall, Mary Morris, Cal Morris, Yvonne Demele.
Seated L to R: Caroline Marschall, Agnes Taylor.
At the 2005 Codori family diner.



Yvonne, Cal Morris, Mary Morris and Sylvia Codori. 2005

Cal Morris, Mary Morris and Yvonne at the

Codori's gift store at #2 York St.

2005

L to R: back row Bill Codori, Cal Morris and Tom Roche

Front row Yvonne Demele, Mary Moris, Jean Roche and Sylvia Codori. 2005

L to R: Yvonne Demele, Mary Morris, Jean Roche and Sylvia Codori. 2005

Cal Morris and Mary Morris

Taken 7/21/2005 in Los Altos, Calif

Mary Louis (Stienmetz) Morris

Taken 7/21/2005 in Los Altos, Calif

Mike and Mary Morris

Taken 7/21/2005 in Los Altos, Calif

Fred Steinmetz and daughter Mary Louis on the San Francisco Bay

Mary and Cal Morris on a bike trip in Germany 2005

The family of Mary Morris:

L to R: (standing) Summer and Robert Taylor, Nathan and Anna Chan.

(seated) Mary and Cal Morris

Mary Morris family on a 50s Royal Enfield .

L to R: Cal Morris, Robert and Mary Morris.

India 1990s

Mary and husband Cal Morris in Ft. Lauderdale, Fl.

4/2006

Mary with brother Charles and sister in law Dorothy

4/2006

Mary with brother Charles and sister in law Dorothy

4/2006

Mary with brother Charles Steinmetz.

4/2006

L to R: Nathan, Anna, Cal and Mary Morris

Kyoto, Japan 6/2006

Yvonne Damele with her sister Mary Morris and cousin Sylvia Codori.

2007